Citizens' Assembly & Rewilding Debate
The latest news on nature and conservation in the UK.
Welcome to Inkcap, a newsletter about nature, ecology and conservation in the UK, written and reported by me, Sophie Yeo.
This is your Friday digest. If you haven't done so yet, you can still read Wednesday's interview with Tiffany Francis-Baker about her book, Dark Skies.
As ever please consider becoming a paid subscriber. Your donations help Inkcap to thrive. For example: I'd really love to commission articles by other journalists, but I can't afford to do that just yet. You can make that happen.
---
National news
Citizens Assembly | The UK's first citizens' climate assembly has released its report about how the UK should reach net-zero emissions by 2050. Unsurprisingly, there's an important role for the natural world, particularly around farming, rewilding, and nature-based solutions to greenhouse gas removal. Carbon Brief has a thorough explainer of the entire report. The Citizens' Assembly was commissioned by six parliamentary select committees in response to demands from Extinction Rebellion, though the group has now voiced scepticism about its impact, reports the Financial Times. Nonetheless, the report's "radical conclusions may offer political cover to ministers who're typically nervous of a public backlash against policies that affect lifestyles," reports the BBC. Confused about what a Citizens' Assembly actually is? Here's an explainer.
Badgers | Campaigners have been left aghast by the government's decision to expand the badger cull into 11 new areas of England, with around 70,000 animals due to be shot, including some that have been vaccinated against bovine tuberculosis. Conservationists say this is a betrayal of trust, after the government pledged to phase out the cull following a scientific review that cast doubt on its efficacy, reports the Guardian. The Times and the Telegraph also cover the story. "We are at a critical turning point for our natural world and this latest U-turn should set alarm bells ringing," said Jo Smith, head of the Derbyshire Wildlife Trust, which leads the organisation's vaccination programme.
Pesticides | Greenpeace has accused the UK of double standards, as it revealed that the government approved the export of more than 32,000 tonnes of banned pesticides in 2018. Critics said that the practice meant the government placed a lower value on lives and ecosystems in less economically developed countries, reports the BBC. The majority of the exports contained paraquat, a weedkiller that has been banned in the EU since 2007, but which is manufactured in Huddersfield by Syngenta. Separately, environment secretary George Eustice has suggested that farmers could use banned neonicotinoid pesticides, which are harmful to bees, to tackle a virus that is harming sugar beet crops this year, reports the Shropshire Star.
In other news:
---
Across the country
Northumberland | The government has refused permission for an opencast coal mine near Druridge Bay in Northumberland, reports the Northumberland Gazette, with communities secretary Robert Jenrick concluding that the proposal is "still not environmentally acceptable". Campaigners, who have been battling the mine for four years, celebrated the decision. "It would have been totally unacceptable to open a coal mine in the middle of a climate and extinction crisis," said Mike Pratt, head of the Northumberland Wildlife Trust, which also pointed out that the stretch of coastline is home to otters, dolphins and pink-footed geese. Banks Mining, the company behind the project, said they are examining "the most appropriate steps to take", reports the Chronicle.
Suffolk | For once, there's been a fair amount of happy wildlife news, so I'll wrap it all together. Spoonbills have successfully raised chicks for the first time in Suffolk since 1681, on the county's only island. The RSPB have been encouraging spoonbills to breed there for the last 15 years, using models of the birds to lure them to nest, according to the Telegraph. There was further positive news in Yorkshire, where more than 100 water voles were released into a rural valley, reports the BBC. In Lancashire, rare sand lizards have been released onto the Fylde Sand Dunes in an attempt to restore their historic range within the UK. Further afield, a zoo in Norfolk is helping to restore the Ural owl to Germany with the release of four chicks, reports the Eastern Daily Press.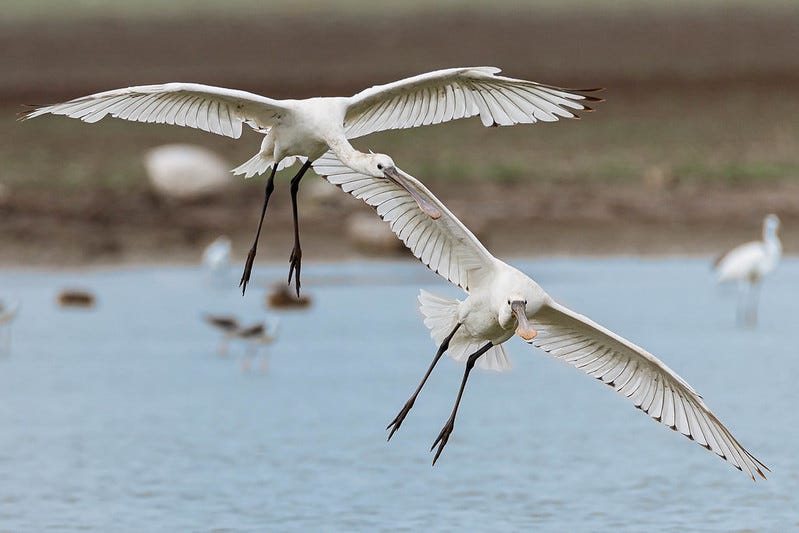 Berkshire | Plans are afoot to plant three new woodlands across Berkshire as living memorials to those who have lost their lives during the coronavirus crisis, reports the BBC. Residents can dedicate trees to a loved one, struggling family or friends, or to honour key workers. The Woodland Trust has donated more than 1,200 native deciduous trees, and residents have raised their own saplings. The project is part of a wider trend of councils dedicating green spaces to the victims of the pandemic.
Elsewhere:
The North York Moors National Park is offering free trees to help promote a green recovery from the pandemic.

Dorset is now home to "ghost hedgehogs", marking where real ones have been killed by vehicles, reports the Guardian.

An Asian hornet has been spotted in Hampshire. The species poses a risk to honey bees.
---
Reports
Inequality | The Environment Agency has released its State of the Environment report, which illustrates how environmental threats also threaten justice and equality. Low-quality green space is a "fundamental moral issue", writes Emma Howard Boyd, chair of the Environment Agency. In a speech to launch the report, the Agency's chief executive, James Bevan, claimed that universal access to a healthy natural environment could save the NHS billions of pounds a year. "It makes socio-political sense, because those who live in poor environments are also those who have the worst health and the lowest incomes," he said.
School report | The Environment Agency has received its quarterly progress report, scoring its performance across a number of categories, including water, pollution and biodiversity. Progress is scored through a traffic light system, and it's a mixed bag. Of the environmental indicators, three categories were rated green, two amber, and three red. That's probably not a report I'd want to take home to my parents.
Oceans | Greenpeace has released a damning report on the state of the UK's waters. It finds that, out of 73 offshore marine protected areas (MPAs), only five "may be" progressing towards their conservation targets, and that supertrawlers spent the equivalent of 123 days of continuous fishing in 39 MPAs in 2019. It points out that the government will have new powers to protect these areas after the end of the year, as the transition period for leaving the EU comes to an end.
---
Science
Trip outdoors | Everyone seems to be enjoying nature a lot more since the pandemic took hold, but what's the carbon footprint of these trips outside? A new study using survey data for England looks at both the climate and economic impacts of leisure trips to the natural environment. It finds that trips that involve water activities or the beach are both more expensive and carbon intensive, whereas trips involving walking, land activities and playing with children are cheaper and greener. The findings suggest that visitor spending "occurs at the expense of the natural environment," according to the paper.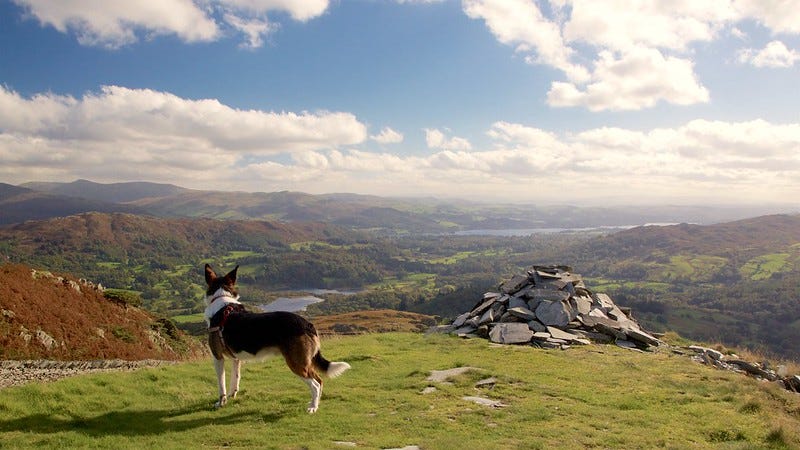 Waders | A new study looks at the impact of fitting geolocators to common sandpipers. The devices were attached to monitor the birds through their breeding season and migration – but do they harm the birds? The researchers found that there was no impact on return rate, body condition, hatching and fledging success, but that some individuals with larger tags incurred leg injuries. There is a detailed account of the work in the Wader Tales blog.
---
Driftwood
Rewilding | There has been some truly fascinating soul-searching around the term "rewilding" on the internet this week: about what it means and its value as a term. I really enjoyed this blog by the conservationist Simon Phelps, which is full of questions that you could debate until the cows come home (groan). "I am increasingly seeing rewilding as a barrier to insightful discussion about land management due to the time you have to spend working out what it means," he writes. Nature writer Gordon Eaglesham has written another interesting contribution on the topic. This statement rang true for me: "Rewilding is a mindset, as much as it is a scientifically grounded ecological ideology." I'd love to hear your thoughts in the comments.
Beavers | Adam Ramsay, whose parents have helped to return beavers to Scotland, has written a detailed and personal article on the threats that the species now faces from the Scottish government. "You might imagine that, when beavers do cause problems, they would gently mitigate these, or, eventually, live trap and move them, as across Europe. You might be wrong," he writes. NatureScot has its own blog about its approach to beaver management, outlining its new programme to create a "shared approach...even when opinions differ". Finally, the Guardian has an interview with Derek Gow, the "guerilla rewilder" who has pioneered the reintroduction of various species; his book about beavers came out earlier this week.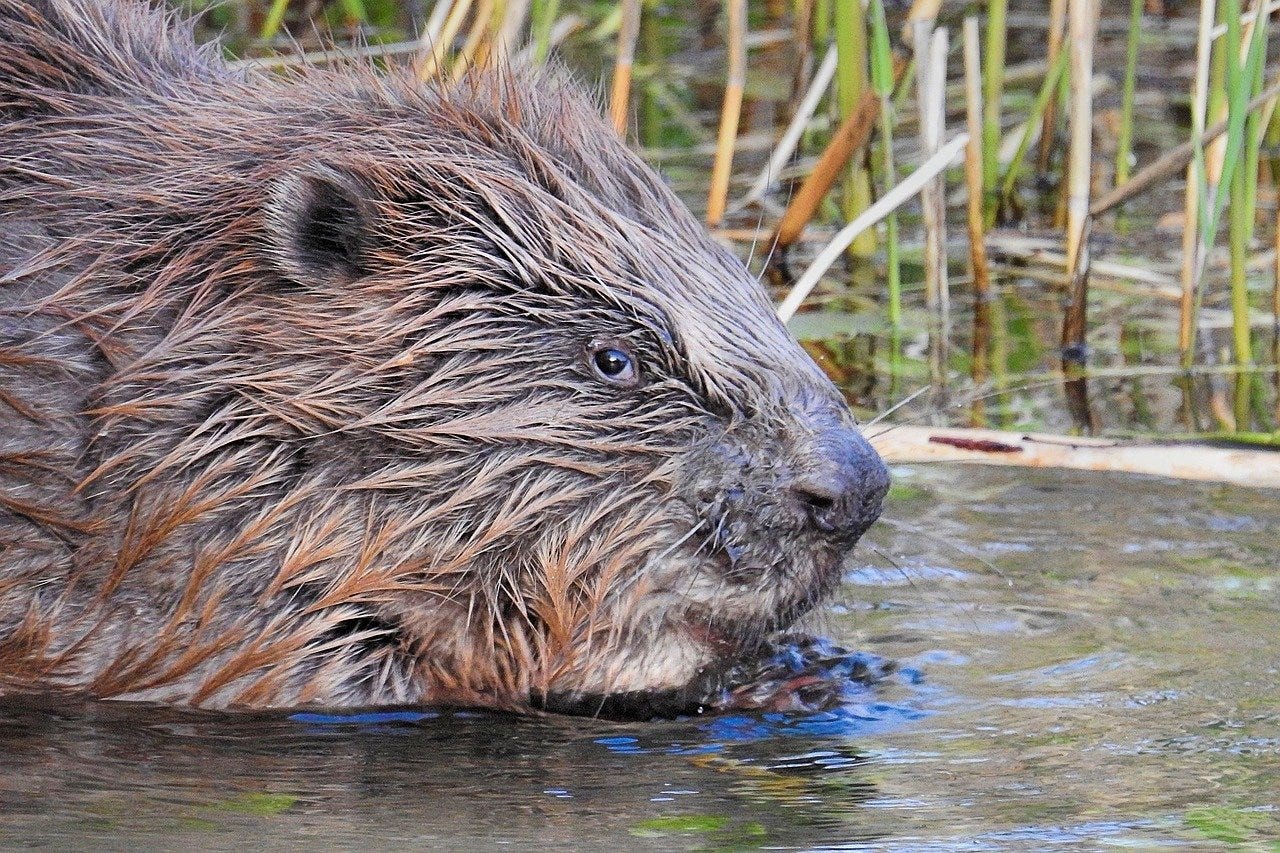 Literature | It's always an exciting week in the world of nature writing when the winners of the Wainwright Prize are announced. This year, Irish schoolboy Dara McAnulty won the prize for UK Nature Writing for his book, Diary of a Young Naturalist, while Benedict Macdonald won the prize for Writing on Global Conservation for his book, Rebirding. Huge congratulations to both of them! If you feel like reading another 11 books once you've finished with those two, this article in Countryfile has the whole shortlist.
Further reading:
---
Happy days
Wildcats | Four wildcat kittens have been born at the Highland Wildlife Park in Scotland, and they are adorable. And it's good news for the conservation of the critically endangered species. "Every birth is a potential lifeline," said David Barclay, the conservation manager of the Saving Wildcats project. However, there's no escaping pandemic life, even if you're an adorable kitten. Visitors have been told to wear masks around the babies, since cats can catch the virus, reports the BBC.
---
Jobs
Rewilding | Citizen Zoo is looking for an urban rewilding officer, which is surely among the coolest of job titles. The job itself includes supporting projects on the ground and delivering community and corporate engagement days. You get a day off on your birthday. Apply here.
Fens | Cambridge ACRE is looking for a project manager to lead New Life on the Old West, a project devoted to strengthening natural and community resilience in the Cambridgeshire Fens. The job involves work on both habitat enhancements and community engagement. Apply here.
Policy | The New Economics Foundation is looking for a senior researcher for its Environment & Green Transition team. This involves a fascinating array of topics, like natural capital markets, environmental taxes and green jobs. Apply here.
I have handpicked these opportunities, but I am also happy to advertise positions. Email editor@inkcap.co.uk for more details.
---
Inkcap is 100% reader-funded.
If you value independent environmental journalism, please consider supporting Inkcap by becoming paid subscriber. (If it takes you to the landing page, simply re-enter your email.)
You can share this newsletter on social media.
Got an opinion? Leave a comment, or get in touch by replying to this email.
Image credits: Anja, Hari K Patibanda, Terry Kearney, Hans Benn