Discover more from Inkcap
Nature, ecology and conservation in the UK
Over 4,000 subscribers
Lynx Controversy & Extinction Denial
The latest news on nature and conservation in the UK.
Welcome to Inkcap, a newsletter about nature, ecology and conservation in the UK, written and reported by me, Sophie Yeo.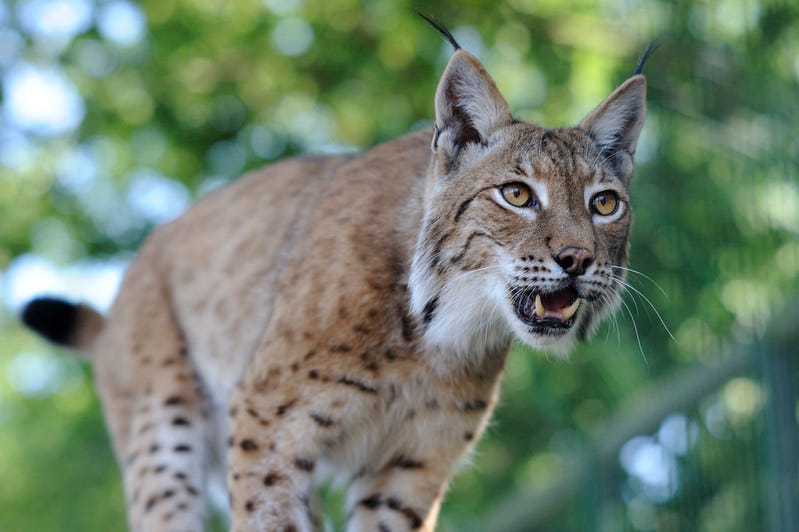 This is your Friday recap. If you haven't done so yet, you can still read Wednesday's feature story on how one conservationist felt about losing their job in the pandemic.
---
National news
Environment targets | The government has announced plans to set legally binding targets under the Environment Bill, which will soon resume its passage through Parliament. Currently, the targets are subject to consultation, but they will focus on four priority areas: air quality, resource efficiency and waste reduction, biodiversity, and water. These long-term goals will be supported by interim targets, and the government will have to report annually on progress, according to Defra. The government lays out its thinking more fully in this document. The announcement received a cautious welcome from environmental campaigners, although some expressed concern about the timeline for the goals, which won't be settled until 2022; the BBC, Daily Mail and i news cover the story, including some of this reaction.
Nature recovery | Natural England has announced that five local authorities will share £1m to undertake pilot studies for "Local Nature Recovery Strategies" – something that all areas in England will ultimately have to establish under the forthcoming Environment Bill. The local authorities selected (Cornwall, Buckinghamshire, Greater Manchester, Northumberland and Cumbria) must develop maps showing the most valuable existing sites for wildlife and identify opportunities for restoring nature. Natural England chair Tony Juniper explains more in a blog post, including how these strategies will ultimately underpin the creation of a Nature Recovery Network across England. 
Reintroductions | Two species reintroduction schemes were announced this week. Wilder Britain launched a public consultation on bringing back golden eagles to Wales, reports the BBC, while the Lynx UK Trust launched another consultation on returning the lynx to a forest near Loch Lomond. But there is a twist in the tale. Both organisations are directed by Paul O'Donoghue, who has long courted controversy with his unorthodox attitude towards reintroductions. Conservationists and relevant organisations quickly disavowed the schemes; both Forestry & Land Scotland and Loch Lomond National Park said that they had not been consulted on the lynx plans. The Scottish branch of the National Farmers Union said that "farmers and crofters can be reassured that whatever emerges from this group does not, in any way, equate to an application for release in Scotland."
In other news: 
---
Across the country
Aberdeenshire | The owners of the Kildrummy Estate in Scotland have revealed plans to end wildlife persecution, and instead rewild much of the 5,600-acre estate, after they featured as a case study in a report by the League Against Cruel Sports last week. This investigation found that up to 260,000 animals are killed annually on Scottish shooting estates to increase grouse numbers. "We have every intention for Kildrummy to operate to the highest ecological and wildlife conservation standards," said Camille Bently, one half of the American couple that owns the estate. The Times and the National covered the story.
Northern Ireland | Virtually all native ash trees in Northern Ireland are expected to succumb to ash dieback, according to the Woodland Trust, which found the disease in numerous places while surveying its sites. The disease could particularly hit the nation's hedgerows, which are composed of 60% ash. Dealing with ash dieback across the UK could cost £15bn in the future, says the BBC. Separately, in Bristol, residents are outraged that a pair of dying lime trees are to be cut down by the council – and they will have to pay themselves if they want them replaced, reports the Bristol Post.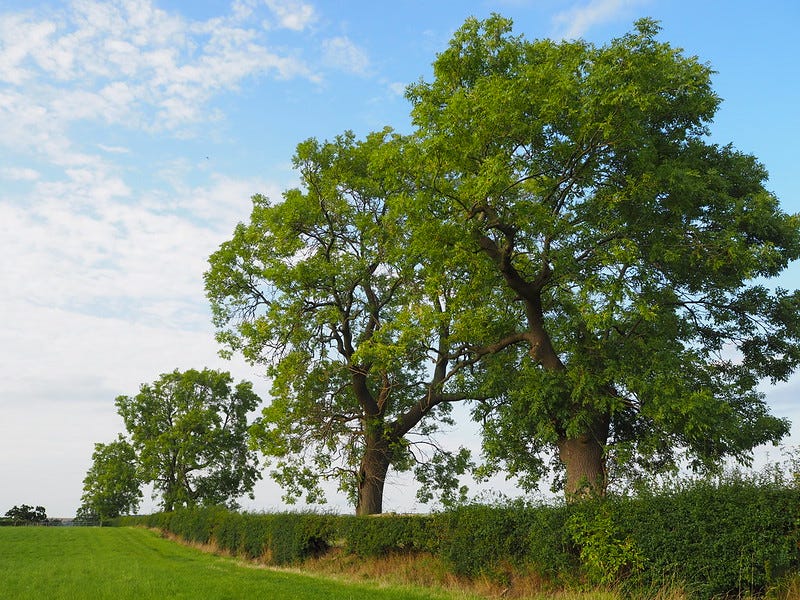 Dorset | A colony of black bees has been reintroduced in west Dorset to help establish a regional population. The project was undertaken by the Dorset Wildlife Trust. "Whilst it was widely thought that this variety had become extinct a century ago, small, isolated wild living populations have been found in Scotland, Wales and Ireland, and more recently further south in Cornwall and Devon," according to the Trust. Separately, the carrot mining bee has been discovered in Wales for the first time at a reserve in the Vale of Glamorgan, according to Buglife.
Elsewhere:
---
Reports
Gamebirds | A report about the ecological impacts of gamebird releases into the countryside has been released by Natural England and the British Association of Shooting and Conservation (BASC), a group that exists to promote shooting, who both part-funded the research. The report finds that tens of millions of gamebirds are likely released into the UK for shooting every year, which has a variety of positive and negative impacts on the environment, both directly and indirectly. "Ultimately, either an increase in damaging effects arising from poor or excessive game management, or a decrease in beneficial effects arising from the reduction or cessation of gamebird release could contribute to net negative ecological outcomes," it concludes. One of the authors has summarised the report here. BASC's executive director has written a blog on the report, stating that the group's involvement shows "we are not scared of tackling areas of concern". There has not been time yet for much further reaction, but I doubt this is the last you'll hear of this report.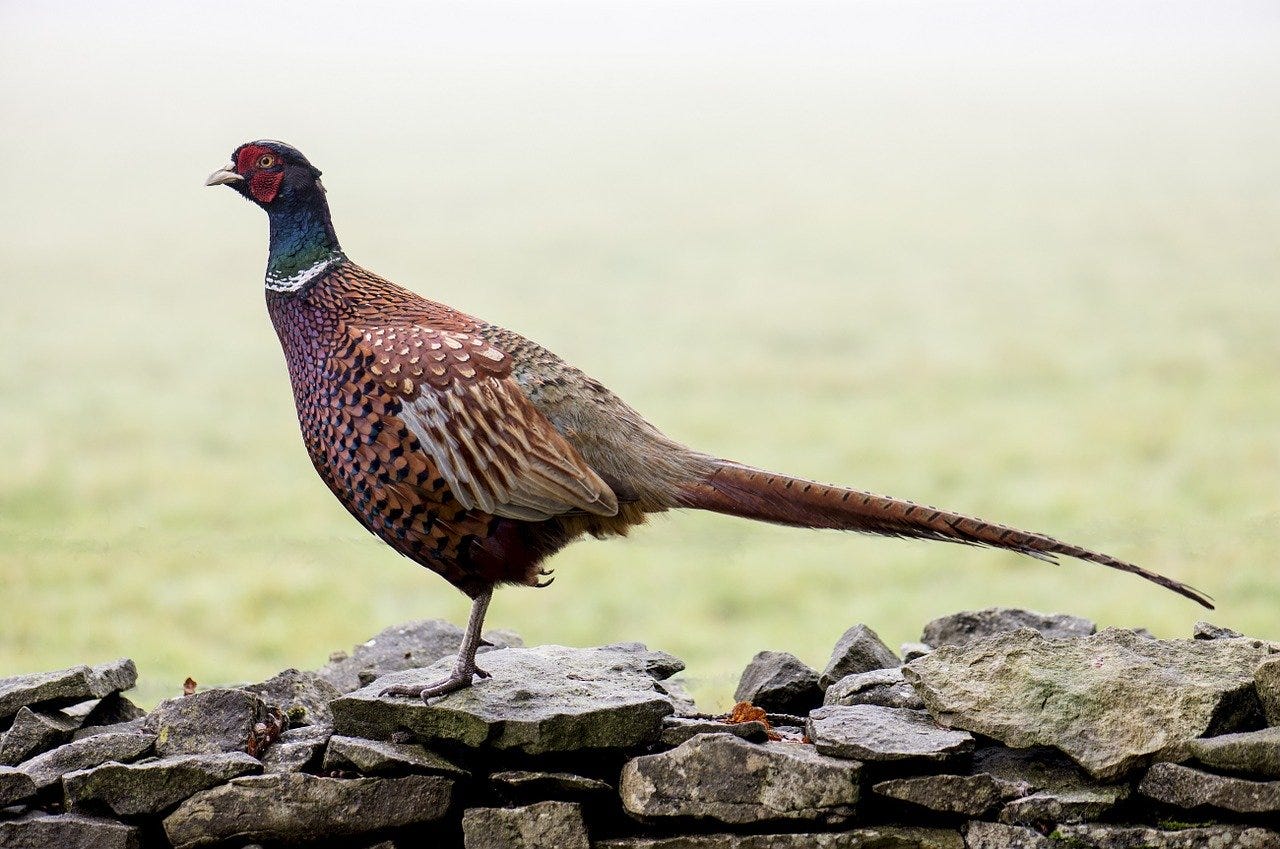 Scotland | A coalition of groups, including the RSPB Scotland, Scottish Wildlife Trust and WWF Scotland, has released a nature recovery plan, setting out 11 "transformative" actions to restore the nation's nature, while also supporting "vibrant" communities and economies. The actions encompass expanding native woodlands, licensing driven grouse shooting, managing deer populations effectively, and supporting nature-friendly farming. There is a link to the full report on this page. The Scotsman has a story on the report.
Beavers | A coalition of groups, known as the English Beaver Strategy Working Group, have released their proposals for the English Beaver Strategy that is currently being prepared by the government. The document was compiled by the Beaver Trust and suggests various actions that could be taken now and in the future, including recognising beavers as a native species with the appropriate legal status in England. Not all members of the working group supported the document; the Wild Trout Trust spells out its reasons. The Independent has covered the proposals.
---
Science
Denial | Just when you think you've learned how to respond to annoying climate deniers, you learn about a new conversational beast: extinction denial. This became a thing around the time of the IPBES report, according to a new comment paper in Nature Ecology & Evolution. The authors, led by Alex Lees of Manchester Metropolitan University, take us through the three categories of denial: literal denial ("species extinctions were predominantly a historical problem"), interpretative denial ("economic growth alone will fix the extinction crisis"), and implicatory denial ("technological fixes and targeted conservation interventions will overcome extinction"). Sigh.
Hen harriers | A paper published at the end of last month considered the combination of European-wide and regional threats facing the hen harrier and short-eared owl – highlighting the persecution that hen harriers face when they cross the border into the UK in particular. A blog published by one of the authors this week teases out some of the implications of this study for conservation. "For hen harriers, it is time to develop a Europe-wide action plan to protect the species," he writes. "This should aim to address threats that are widespread and common to the different European populations, but also make space for solving region-specific problems."
---
Driftwood
Roaming | This week saw the launch of a new Right To Roam campaign. "We want to see Right to Roam extended to woodlands, all downland (much is currently still excluded), Green Belt land, rivers and river banks. We'd also like to see access rights broadened beyond rambling to include a right to kayak, swim, and wild camp," explain Nick Hayes and Guy Shrubsole, who are behind the campaign, on the new website. Access to nature is more important than ever, and the law must be changed to reflect this, they argue. George Monbiot has written a piece about land access and the campaign in the Guardian.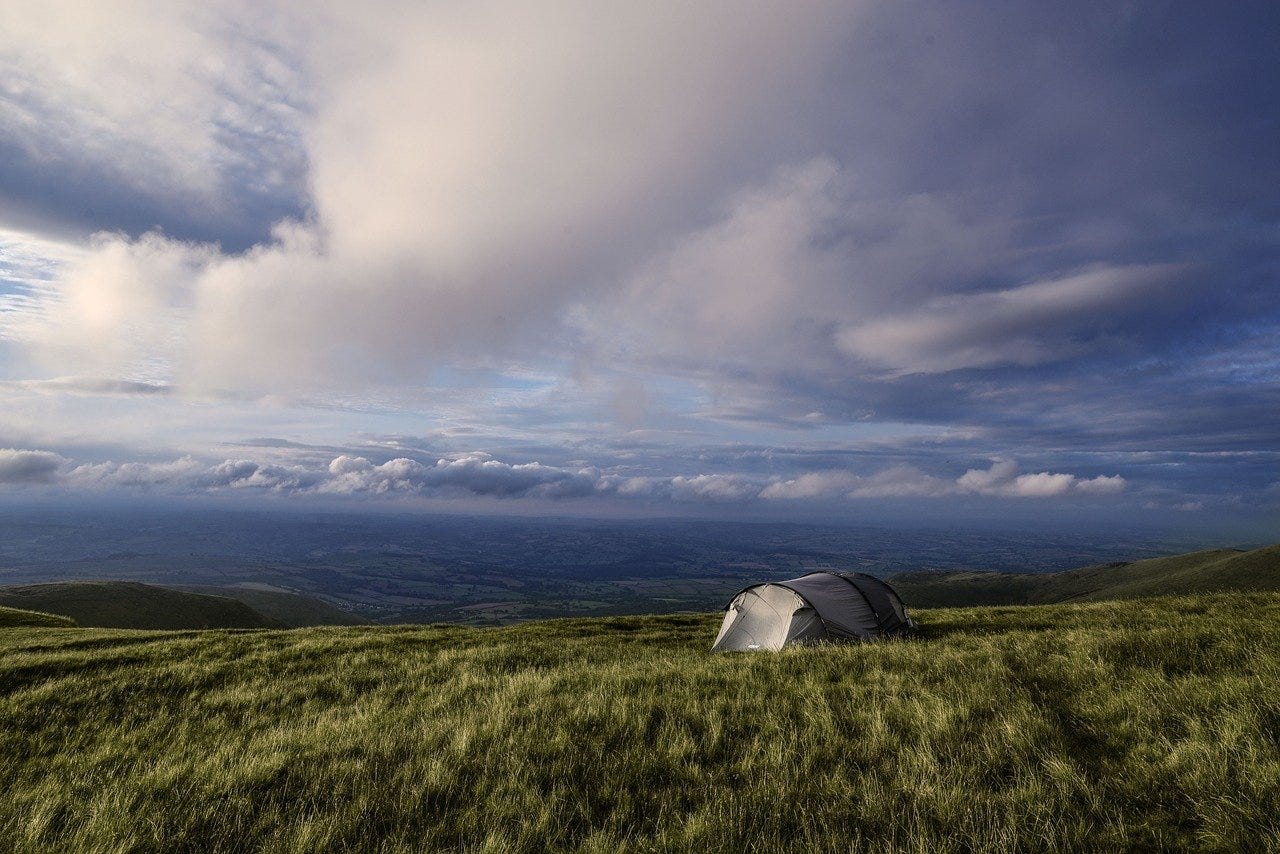 Diversity | Ever since I wrote this piece exploring how natural history museums are tackling their colonialist pasts, I've been keeping a close eye on what actions museums have taken. London's Natural History Museum has just provided another update: it has recruited Angela Saini, author of Superior and The Return of Race Science, to assist with its review of representation across the buildings and website, and is working on making recruitment more inclusive. This blog also includes updates on the Museum's efforts to close the gender pay gap.
Lockdown | Nature has been affected by the coronavirus lockdown in various ways, which are captured neatly in this feature in Countryfile. It's a good summary of everything we've been hearing over the last few months, both good and bad: from a greater interest in nature and reduced disturbance to wildlife, to an increase in bird crime and vandalism. 
---
Happy days
Oceans | A new podcast, launched by the Marine Conservation Society, explores issues facing British oceans through conversations with experts. The first episode is hosted by Royal Ballet soloist, Fernando Montaño, who chats to Jonathan Hill, a musician known for playing a violin made out of driftwood. (A driftwood violin is something I definitely want to own at some point.) Listen here.
---
Jobs
This is a new section that I'm trialling in the newsletter. Remember that I'm just the messenger. I have handpicked these opportunities, but I am also happy to advertise positions. If you are interested in promoting a job, please email editor@inkcap.co.uk for more details.
Corncrakes | The RSPB is seeking a Corncrake Conservation Advisor on the Argyll Islands. The job involves delivering a programme of advice and land management for crofters, farmers and landowners to expand the area being managed positively for the species. Apply here.
Bogs | The Shropshire Wildlife Trust is looking for trainees for their Marches Mosses BogLIFE project, which aims to restore Britain's third largest lowland raised bog. This is a nine-month project that will involve everything from practical habitat management to public engagement. Apply here.
Policy | Wildlife and Countryside Link is looking for a policy and information coordinator. This involves a variety of activities, including policy development, administration and financial tasks. Remote working is possible. Apply here.
---
Inkcap relies 100% on voluntary donations.
If you value independent environmental journalism, please consider supporting Inkcap by joining up as a paid subscriber by clicking below. (If it takes you to the landing page, simply re-enter your email.)
Share this article on social media.
Image credits: Oregon State University, Debb Collins, skeeze, Jamie Millard